2023
Project Pūriņš - to continue supporting disadvantaged expectant mothers by supplying essential starter baby boxes.
Projects supported in 2022/2023 - video.
Thank you to RISEBA University and RISEBA Production for helping us to create the video!
2022
Purchase of 5 scooters for different age groups for Allaži Crisis Centre.
BritCham Charity Campaign to Support Ukrainian Children - thanks to our members' generosity, we managed to raise a whooping 6,601 EUR in just a week for SOS Children Villages, who have already welcomed the first children from Ukraine. SOS Villages have a capacity to provide safe harbour to 160 children here in Latvia who are fleeing the war in Ukraine. With help of the donations, SOS Villages will be able to provide everything from basic items like clothing and food to psychological support for children and their families who have experienced the terrors of war on their own land.
2021
2021 was a busy year for BritCham Charity Fund and we are pleased to update our members and supporters on the projects we have supported in 2021:
BritCham Charity Fund sponsored an exchange programme between Allaži Crisis Centre (LV) and Mulberry Bush School (UK). The Mulberry Bush School offers individualised integrated therapeutic care, treatment and education overseen by a multidisciplinary team of highly trained professional staff. Their continual focus is to help children learn to manage their emotions and behaviours through the development of safe and trusting relationships within a group setting. This visit set Allazi Crisis Centre on the path to becoming LV's leading crisis centre. With this knowledge Allazi will be unique placed to support Latvian children who have suffered early years trauma, or have severe social, emotional and mental health difficulties.
BritCham Charity Fund supported Children's Hospital by purchasing new washing machine/dryer and a fridge for the Parents House. The Parents' House is established and run by the Children's Hospital Foundation and is an integral part of the Children's Hospital, as the parents who are supported here feel more peaceful and secure and can give more attention and energy to their children. Apart from overnight accommodation, the Parent's House provides equipment for most daily routines, such as washing and ironing clothes, taking a shower, cooking food or taking a rest form the stressful day at the hospital.
During Christmas Charity Campaign, BritCham's Charity Fund sought support from its members with assisting in the purchasing of essential items needed for Allaži Crisis Centre (i.e. anti-stress toys, hygiene goods, crash mats for sensory room, etc.). Thanks to our members' generosity we managed to purchase and deliver all needed items to Allaži Crisis Centre just in time for Christmas. We would also like to thank RISEBA University for the video production and Skonto Group for storage and logistics.
2020
1,500 EUR to Project Pūriņš - to continue supporting disadvantaged expectant mothers by supplying essential starter baby boxes.
3,000 EUR to SOS Children Villages - supporting the SOS Children Villages Grief program for children who have lost their parents.
to Children's Hospital - purchase of small electric cars for the little patients to go to operations in small electric cars in order to successfully reduce anxiety and prevent the child's thoughts about the upcoming operation; video game consoles for oncology department patients so that they can exercise through the console as games take place in an active mode, i.e. young people have to move, which is very important; different materials for creative activities in hospital's playroom.
1,000 EUR to Big Care for Little Ones - financing volunteers/nannies for sick, abandoned, orphan children during their stay in hospital, so they have support and company while being sick and alone.
Christmas Charity Campaign 2020 - Donations for Children's Hospital Oncology Ward that will provide the pediatric oncology unit at the Children's Hospital with therapeutic instruments for their young patients
2019
On 10 December 2019, BritCham's Charity Committee led by the Head of the Committee Ieva Broka and Chairman of the Board Cameron Greaves visited the charity project "Pūriņš" and met with Tabita Ašnevica who runs the project single handed and on the generosity of friends, family and donations.
Head of Charity Committee Ieva Broka, chose this amazing project which supports disadvantaged expectant mothers by supplying essential starter baby boxes, as this years focus for the BritCham Charity Fund.
The Committee including, Cameron Greaves, Ieva Broka and in addition Executive Director, Renate Romanovska rolled up their sleeves on the recent visit and assisted Tabita with filling the baby boxes. The cardboard boxes have been kindly donated by BritCham's longstanding member Zebra Cargo Friendly Movers. Tabita was overjoyed at the attention her small project was receiving, noting: "In Latvia there are so many women who really need this support. When we meet them, usually shortly before labour, we give the box but at the same time we believe we also give a special attention and encouragement."
The Head of Charity Committee Ieva Broka explains: "We start with five boxes and our partner already knows where the first boxes are going to. The value of one box is about a hundred euros but the real value is each baby born in Latvia. We are happy that BritCham Charity Fund can be a part of safety net created for mothers as it is about future, life and love."
BritCham Charity Fund prides itself on supporting and providing direct assistance to organisations focusing on children in need all over Latvia.
More information about Project "Pūriņš" can be found here.
Please find here photos from the visit.
Please find here video from the visit.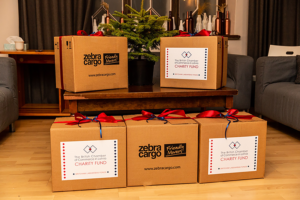 2018
June - BritCham Charity Fund supports SOS Children Villages Grief program with a donation.
January - BritCham Charity Fund supports family Support Centre "Zīļuks" in Ērgļi region, children's Social Rehabilitation Center "Mūsmājas" in Krāslava, Out-of-Family Care and Support Center for Children and Youths "Ozoli" in Madona region and "Bērnu Oāze" in Ludzas region with donations.
2017
December - organized donation collections and delivered the items to 4 child care institutions and crisis centres - family Support Centre "Zīļuks" in Ērgļi region, children's Social Rehabilitation Center "Mūsmājas" in Krāslava, Out-of-Family Care and Support Center for Children and Youths "Ozoli" in Madona region and "Bērnu Oāze" in Ludzas region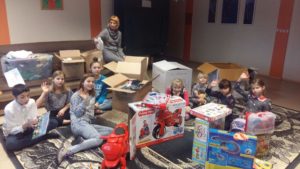 August - BritCham Charity Fund supports Salvation Army with a donation
June - BritCham Charity Fund supports SOS Children Villages Grief program with a donation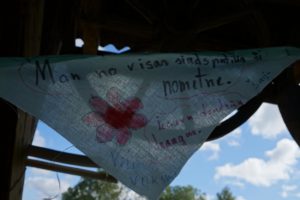 2016
December - BritCham Charity Fund supports Santas' Fun Run in Riga with a donation
November - Donations raised at the Gala Dinner for The Duke of Edinburgh's International Award Latvia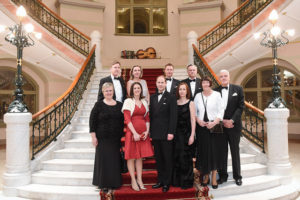 June - Donations raised at the Royal Ascot Party for BritCham Charity Fund
January - Donations raised at the Burns Supper for BritCham Charity Fund - supported: SOS Children Villages Grief program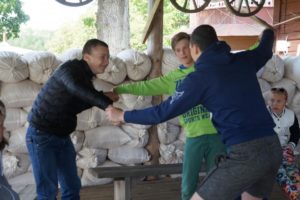 2015
15 December - BritCham own Charity Fund registered
June - Donations raised at the Royal Ascot Party for Young Riders School's Reittherapy Centre
August - Donated IT equipment to SOS Children's Villages Latvia
January - Donations raised at the Burns Supper for Latvian Celiac Society's "Life without Gluten" children from low income families summer camp
2014
January - Donations raised at the Burns Supper for Latvian Celiac Society's "Life without Gluten" children from low income families summer camp and Zvannieki Children's Home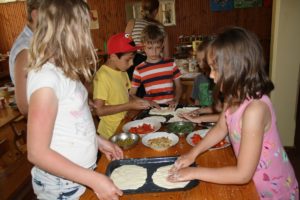 2013
Donations raised for SOS Children's Villages Latvia to provide supportive educational classes for children with learning difficulties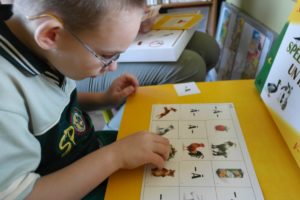 2012
Donations raised for News agency "Diena" charity campaign "Saulainas dienas"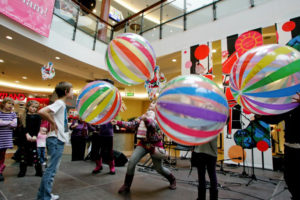 2011
Donations raised for Zemgale NGO Centre - Creative Workshop,
Latvian Umbrella Body for Disability organisations SUSTENTO
and Angels' Café (St Saviour's Church)
2010
Donations raised for Social rehabilitation association "Dzīvesprieks"
2009
Donations raised for Social rehabilitation association "Dzīvesprieks"
Social organization "Cerību Spārni"
2008
Donations raised for "Patvērums" Children's Day Centre of the Salvation Army
2007
Members run Riga marathon (42km) to raise money for "Patvērums" Children's Day Centre of the Salvation Army
Donations raised at an event for "Patvērums" Children's Day Centre of the Salvation Army
2006
Donations raised for Charity organization Children – Our Future
2005
Donations raised for Charity Organization Children – Our Future
2004
Donations raised for Intensive Care ward for Newborns at the Stradiņi Hospital
2003
Donation of IT equipment from Next Best Clothing to the Union for Children, Youth and Family Rights
2002
Donations raised for new doors for Priekule Hospital
2001
Donation of 2 computers to Prince of Wales Language Centre in Daugavpils
Donations raised for Children's playground in Riga Esplanade with help of Royal Navy volunteers and opened by HE Stephen Nash
2000
Donations raised for new floor for Saldus Hospital Emergency Department
1998
Computer donation to Latvian Foster Families Society
Donations raised for Mēs Esam Līdzās, rehabilitation centre for disabled children
1997
Assist Apeirons, an association for disabled people, with calendar sponsorship from DHL