POSTPONED! Breaking Stereotypes: Real Women. Real Stories.
Thursday, March 9, 2023 - 14:30
Due to unforeseen circumstances we unfortunately have to postpone the discussion "Breaking Stereotypes: Real Women. Real Stories." that was set to take place tomorrow.
As soon as a new date and time has been coordinated and confirmed we will circulate the updated information. We hope you will consider attending the discussion on an alternative date.
We truly apologize to all for any inconveniences caused!
__________________________________________
TOPIC & SPEAKERS:
This event will consist of a discussion panel with the participation of inspiring women from different sectors and positions that in society are usually considered as "for men". The ladies will share their knowledge and life experience, thus encouraging and empowering other women. Join us to hear some Real Stories and get inspired to be the leading hero/-ine in your narrative.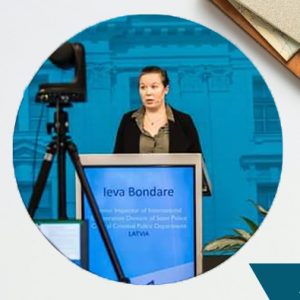 Ieva Bondare 
Senior Officer at the Ministry of Interior
Ieva now serves under the Ministry of Interior. Her previous position was at the International Cooperation Department's 1st unit (SIS/SIRENE/INTERPOL) of the Central Criminal Police Department where she was the only woman at the time to escort male offenders back to Latvia. During the discussion, she will also share her experience with male-female dynamics in the Latvian police forces and how it has changed over the years.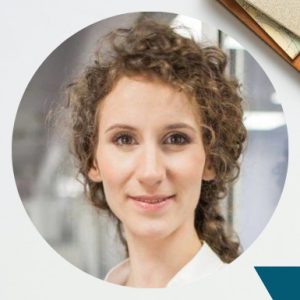 Dr.phys. Marija Dunce
Leading researcher at the Institute of Solid State Physics, University of Latvia
Marija is a physicist and a doctor of physical sciences. She also won the L'ORÉAL Latvia scholarship for women in science. Marija has said, "Although there are different stereotypes about scientists, every scientist is an individual." At the discussion, we hope to hear what she thinks of the stereotype that Physics is a field perceived as monopolized by men.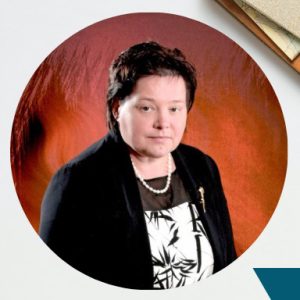 Ieva Johnsson
Export Director at Sit Right AB
Ieva is currently the CEO of Sit Right Latvija. She is an Experienced Chief Executive Officer with a demonstrated history of working in the machinery industry. Sit Right AB manufactures agricultural and forestry machinery which means that Ieva is an export professional of very "manly" products that are considered in society as made by and for men.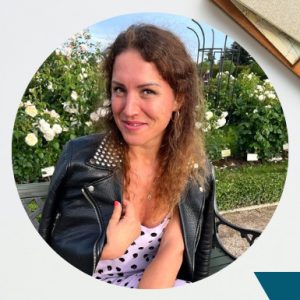 Monta Aleksandra Lācāne 
Head of the Training Unit at VAS "Latvijas Gaisa Satiksme", associated professor at Transport and Communications Institute 
Monta is one of the rare women who work in the management of the aviation industry. She started as an air traffic controller but now leads the Training Department at VAS "Latvijas Gaisa satiksme" (LGS). Monta is also an associate professor at A/S "Transport and Communications Institute" (TSI). She will discuss her unique journey in an industry that is predominantly male-oriented.
The panel discussion will be moderated by Aigars Ceplītis, Acting Dean of Faculty of Media and Creative Technologies at RISEBA University.
AGENDA:
14:30 - 15:00      Arrival and registration 
15:00 - 16:30      Discussion & lunch, followed by Q&A
16:30 - 17:00      Informal Networking
REGISTRATION:
Admission: 35 EUR for Chamber members, 50 EUR for non-members
Date&time: Thursday 9 March 2023 at 15:00 (arrival from 14:30)
Venue: RISEBA Architecture and Media Centre H2O 6, Durbes iela 4, Rīga
Registration: Online sign-up, e-mail events@britcham.lv or call +371 25 45 6000
*The deadline for the registration or cancellation is 12:00 on 6 March 2023. Organising Chambers reserve the right to charge participants who do not cancel their reservation before the set deadline.
Supporters: